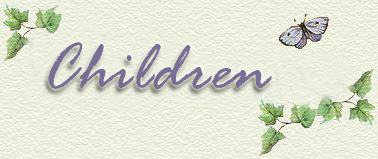 Whether you have kids or not, we all need to take an interest in them and their well being. Children are our future politicians, doctors, attorneys, blue collar laborers, etc. As parents, we of course, want them to have better than we had when we were growing up. If we are supportive and take an active role in their lives we become a strong community, society and race of people. The goal is to make sure each and every child is loved, respected and safe. The end result will be loving, respectful, responsible, confident adults with infinite abilities. They, in turn, will raise their children the same.




I'm saddened to hear stories involving child abuse, neglect, kidnapping or any form of violence against the family and children. I would like to see everybody take an active role in any possible form to bring about unity in the family and the most important of all are children. Children come before a boyfriend/girlfriend or spouse. Yes, I said spouse! Children require a parents love, support and respect in order to become loving, supportive, respectful adults. They need to learn this from their parents or whom ever is raising them. Children are born innocent, they are like a sponge and soak up all that we have to teach them.

Everyone knows, if you love someone or something you take good care, protect, love and nurture it. A child knows when his/her parents love them and although I often tell my son I love him, he knows without my saying so.

As we surf the net enjoying fun sites and making new friends we occasionally come across an ad for a missing or exploited child and think "thats sad, but what can I do to help?" Well, perhaps there is something you can do! On this page you will find an abundance of information and how you can get involved to make a difference! Check out the links below.

Child abduction, pornography, and abuse is without a doubt the most disgusting crime I can think of. The statistics in this country are stagering. If you see a child being hurt don't turn your back on them. When enough people work together as a team they are very powerfull and much can be done to prevent children from becoming victims of these offenses. Please join the effort to stop abuse of any kind and missing children home to their parents and loved ones, where they belong!

As difficult as it may be to look at the photos of these children taken in happier times we must look! We must all work together as a nation of caring people to put an end to this terrible crime and to make this world a safer place for all children!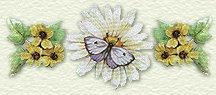 Children | Resources | Safety | My Body is Private | Butterfly Kisses | Daughters

Home | Forum | e-Cards | Virtual Candle | Princess Diana | Contact Me | Guestbook | My Bio | The Beatles
| Children | Moi objet d'art | Laugh Often | Musings | Exceptional Talent | The Craft